I did another big book order this week, and decided I'd try to be more disciplined about this blogging thing and share some of the titles I can't wait to get my hands on:
How to Sit: A Memoir in Stories and Essays by Tyrese L. Coleman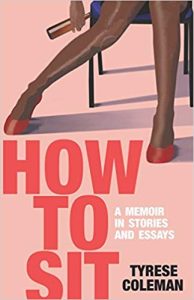 I know Tyrese through some online networking groups for writers, plus Twitter chats. Published by small Mason Jar Press, her book, How to Sit, is grabbing big attention, including a nomination for the PEN/Open Book Award.  From Amazon:
"How to Sit, a memoir when viewed in its entirety, plays with the line between fiction and nonfiction as it explores adolescence, identity, grief, and the transition between girlhood and womanhood for a young black woman seeking to ground herself when all she wants is to pretend her world is fantasy."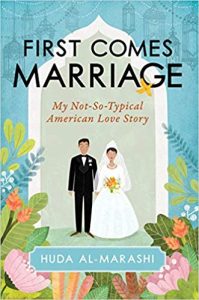 First Comes Marriage: My Not-So-Typical American Love Story by Huda Al-Marashi
Here's another writer I "met" through online networking! Huda's memoir from indie Prometheus Books was chosen as a best book of 2018 by Buzzfeed!
A review from E.J. Levy in The Washington Post raves, "If Jane Austen had grown up as a first-gen daughter of Iraqi parents in the 1990s, she might have written this. Keenly observed, with indelible characters, al-Marashi portrays the complex mores and manners that govern life and love in the immigrant community of her youth — from the kindly if baffled Baba, her elderly father, to Huda's formidable mother and the endearingly hapless Hadi, who loves Huda for years, hampered by propriety…"
A Fractured Life by Shabnam Samuel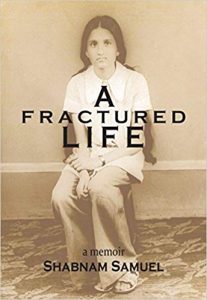 This memoir is also from a small press, Vermont's Green Place Books. From Amazon:
"Abandoned by her parents as a three-year-old, and ultimately leaving her home country India for a new life in America as a young mother of a three-year-old son, this is not only an immigrant's story, but a poignant and powerful memoir that is at first, one of sadness and continuing adversity, but ultimately one of strength, purpose, and the universal triumph of hope."
Shabnam, whom I also met through networking groups, is the founder of the Panchgani Writers Retreat in India, which I someday hope to attend.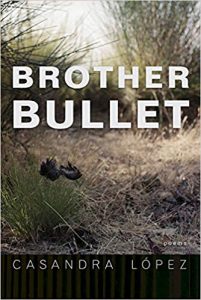 Brother Bullet: Poems by Casandra López
This one is a preorder from University of Arizona Press! I'm so looking forward to reading these poems. I heard Casandra read some of her work at Hugo House in Seattle a couple years ago. The Amazon description for this collection is gorgeous:
"Speaking to both a personal and collective loss, in Brother Bullet Casandra López confronts her relationships with violence, grief, guilt, and ultimately, endurance. Revisiting the memory and lasting consequences of her brother's murder, López traces the course of the bullet—its trajectory, impact, wreckage—in lyrical narrative poems that are haunting and raw with emotion, yet tender and alive in revelations of light."
And last but not least…
Hollow Kingdom by Kira Jane Buxton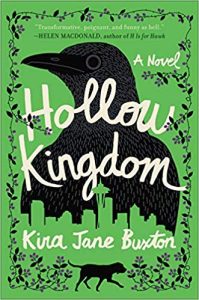 My friend Kira's book won't be released until August, but trust me, you want to pre-order so you can tell your friends you read this amazing novel before it hit The New York Times bestseller list! This hilarious story is a 2019 lead title for publisher Grand Central, and has already been optioned for a series by the AMC Network. I definitely need Amazon's help to explain this book:
"S.T., a domesticated crow, is a bird of simple pleasures: hanging out with his owner Big Jim, trading insults with Seattle's wild crows (those idiots), and enjoying the finest food humankind has to offer: Cheetos ®.
Then Big Jim's eyeball falls out of his head, and S.T. starts to feel like something isn't quite right. His most tried-and-true remedies–from beak-delivered beer to the slobbering affection of Big Jim's loyal but dim-witted dog, Dennis–fail to cure Big Jim's debilitating malady. S.T. is left with no choice but to abandon his old life and venture out into a wild and frightening new world with his trusty steed Dennis, where he discovers that the neighbors are devouring each other and the local wildlife is abuzz with rumors of dangerous new predators roaming Seattle. Humanity's extinction has seemingly arrived, and the only one determined to save it is a foul-mouthed crow whose knowledge of the world around him comes from his TV-watching education."