This summer, one of my writing dreams came true — I signed with a literary agent!
I've been writing my entire adult life, so this wasn't my first attempt at attracting representation, but this time, I  succeeded. I thought I'd share some reflections on the process that might help other aspiring writers out there. How do you know when you're really ready to pursue and work with an agent?
The Early Years AKA "Maybe I'm just not good enough"
The first time I ever met a literary agent in person, I was a 22-year-old MFA student studying fiction writing. One of my professors brought his agent to campus to introduce her to students. The prof made a big deal about the fact that only the BEST students would be offered this opportunity. The chosen ones would get a private, written invitation to a dinner; we weren't to tell the other students if we received  a note. It was a nasty mind game that had me shaking with anxiety as I entered the restaurant. This agent represented Nobel Prize and National Book Award winners. I was just a girl who'd written for her high school paper who wasn't sure how I'd gotten into grad school with such a crappy GRE score in math, let alone invited to this important gathering.
I ended up seated next to the agent, a quiet older woman who asked if she could finish the apple pie I'd left on my dessert plate. (I said yes.) But our professor wasn't done with power plays: at the end of the meal, one of the men in my class, widely acknowledged as the faculty favorite, reached across  the table with a fat manuscript in a manila envelope — a hand off the prof had clearly arranged in advance and wanted everyone to see. The rest of us sat there in awkward silence, sick with the realization that we'd been good enough to  score the dinner invitation, but not amazing enough to be annointed for representation.
Then one of my other male classmates piped up.
"So, Agent X," he said, "can the rest of us send you our novels when we're ready?"
"Of course," she replied. But even though I could have opened a query to her with the best line ever — i.e. "Perhaps you remember that time I gave you the rest of my apple pie?" — I took what I perceived as the professor's lack of confidence in me too deeply to heart and never contacted her.
I wasn't ready.
Finding My Voice AKA "Maybe I should write nonfiction?"
As a teenager, Thomas Wolfe had been one of my favorite writers and  his novel, Look Homeward, Angel, one of my favorite books. I longed to write emotional autobiographical fiction like Wolfe, but as I began sending my short stories out after grad school, I got consistent feedback that my work needed more action and less intimacy (and honestly, it did.) I got many personal, helpful rejection letters from editors, but I didn't know how to apply their advice — how could I tweak the plot when writing autobiographical fiction? I focused too much on the rejections and not enough on the encouraging fact that busy pros were taking time to give me feedback.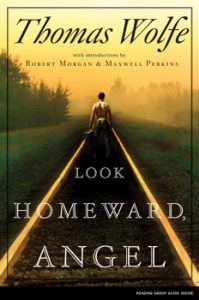 I started reading memoirs — again by men named Wolfe — ha. I devoured The Duke of Deception by Geoffrey Wolfe. Next I read This Boy's Life by Tobias Wolfe. The fact that two brothers had such different true stories to tell fascinated me. I sensed that memoir, not fiction, might be a better fit for the stories I had to tell.
So I started writing a memoir. I attended some writers' conferences and met some agents and editors. I sent my partial manuscript to a few of them. The pros told me I needed more narrative structure. Some told me I should fictionalize my story. I tried, but  autobiographical fiction just didn't feel right anymore. I'd fallen in love with memoir and creative nonfiction, which wasn't even a popular term for the genre yet.
In the meantime, a yoga master asked me to help him write a yoga book proposal in exchange for free yoga classes, and I jumped at the chance to figure out how to write one. I met a Doubleday editor at a writer's conference and told him about the yoga book, and ended up discussing the proposal at the Doubleday offices in New York. I became so nervous during that meeting that my mouth dried up completely and I had to ask for water. The paper cup of NYC tap water the editor gave me stuck to my dry, trembling lips. The editor kindly pretended not to notice.
AWKWARD.
Some part of me felt I didn't deserve to see the inside of a New York publishers office. Doubleday said no. We never sold the yoga book. And I never cold queried any agents about that book or my memoir. If the agents and editors who'd met me didn't want any of my projects, how could a cold contact lead anywhere?
Despite getting encouraging feedback, I wasn't persistent. Also, I'd choked in that New York meeting.
Which meant: I wasn't ready.
Finding the story I had to tell AKA "Don't you dare tell me not to tell it."
I got married. My husband encouraged me to give up my copywriting job and focus on my memoir full-time. I didn't quit completely, but I reduced my workload with gratitude and a little guilt.
Then my grandmother died. I'd grown up with her, and in my grief I was left to sell her house and arrange care for my elderly uncle who'd been living with her. I didn't know how to do these things.
My husband and I decided to adopt a little girl from India, and everything went wrong. I spent over a year in India fighting for her, only to have to let her go. I didn't know how to do that either.
I stopped writing. For months, just getting out of bed felt like an accomplishment. My husband and I decided to try to adopt again. Slowly I started writing the story of everything that had happened in India. We adopted three toddlers in quick succession, and I lost ten pounds chasing them around. I wrote during preschool hours or after they went to bed. I started blogging, knowing I needed a "platform" to sell my memoir, but I wasn't good at it. I decided to focus on the memoir.
I wrote a book proposal for the memoir of our failed adoption and hired a professional writing coach I trusted to review it before I sent it to agents. She told me the book would never sell, and that I was wasting my time.
"Maybe it could be an essay," she said.
Her words felt like a sucker punch. I cried, and then I got mad. Looking for a sign that I should continue with the book, I entered a Pitchapalooza contest at a local bookstore and won. The prize was having Arielle Eckstut of  The Book Doctors review my proposal and introduce me to an agent.  Arielle offered clear advice and warm encouragement on making the proposal better, but I held off on the agent contact. A writer friend wanted to send my proposal to her agent, and I thought it should be an exclusive submission. My friend's agent turned it down, explaining the book needed to have a more emotional depth if it was going to work. I knew she was right. I started rewriting the proposal and the sample chapters to reflect that.
I wasn't there yet, but I was finally fixin' to get ready.
The writing is the hardest part AKA "Susan Orlean told me to start over"
I signed up for an online memoir course with Kelly McMasters through Media Bistro, and took the class three times. (Sadly, MB no longer offers the course.) I had one hundred pages of the manuscript complete, and I was proud! I decided to kick things up a notch by finding a really good master class to hone the material, so that I could start approaching agents with my proposal and partial manuscript. Kelly loved what I'd written so far and thought I could get a deal before the book was completely written. That sounded good to me.
Thanks to Google, I discovered the world's most amazing writer's conference: Sirenland, founded by Dani Shapiro,  her husband, Michael Maren, and writer Hannah Tinti. I couldn't believe it! Dani's memoir Slow Motion was one of my favorites. I wanted Dani Shapiro to help me with my book! I needed her help!! I applied to the conference assuming I wouldn't get in. Plus who would take care of my husband and kids while I ran off to Italy? I had no idea but I applied anyway.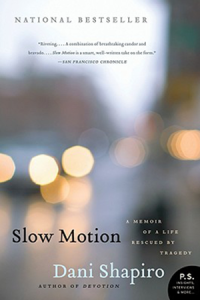 I  got in. My husband urged me to attend. My mother-in-law offered to come and help with the kids.
Sirenland is a week-long conference held at one of the world's most beautiful hotels, La Sirenuse, in one of the world's most beautiful places, Positano, Italy. I was gobsmacked. And I was assigned to Susan Orlean's nonfiction workshop.
Susan is one of the most charming and witty people you will ever meet, not to mention a brilliant writer, but after reading the first 20 pages of my manuscript, she told me something that was hard to hear: You can't tell your story this way. Now just because a famous writer who's had Meryl Streep play her in a movie says something doesn't make it true, BUT some other things Susan said to me during our conference also made a lot of sense. You need to claim your authority on the page. And Imagine you were telling a friend this story over a glass of wine, and write that down.

As crushed as I felt (I'd already written 100 pages!) I knew Susan was right. Even though other readers has praised my work in progress, the tone and voice needed tweaking. Susan also said, It's going to be a great book. That gave me hope.
I put those hundred pages aside and started over. I wasn't ready.
An encouraging no is still a no AKA "Know when to take a pause"
This saga is already so long, even though I'm leaving tons of details out! But keep in mind, unless you write a viral essay or your name is Kardashian, the path to representation or any other literary accomplishment is almost always long and winding.
I went back to Sirenland a couple more times to get feedback on my new and improved draft, taking workshops with Dani Shapiro and Andre Dubus III (whose memoir Townie will forever be on my favorites list!) Even though starting the book over had been painful, the new version hewed closer to my vision of what I wanted the book to be.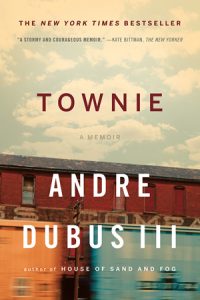 I rewrote my book proposal AGAIN. I signed up for a retreat with Linda Sivertsen, who calls herself The Book Mama, and had her review my proposal. She gave me a few edits, then encouraged me to start querying. She recommended me to some agents. Arielle Eckstut suggested some agents too, part of my ongoing Pitchapalooza prize. I sold my first big essay, to Motherlode at The New York Times, and sent out my queries shortly after it published.
Out of respect for Arielle and Linda, all the agents they'd connected me with responded quickly. A few spoke with me on the phone and talked me through the issues in my proposal: my competitive titles were wrong. My audience was wrong. My platform wasn't big enough. My writing was beautiful but they didn't think I could sell it. One suggested I approach a small press without an agent so I wouldn't have to share the teeny advance. One agent asked me to come back to her once the book was completely written. I think I queried about 8 agents in all when I decided to stop and regroup. Agents liked my writing, they liked me, they thought the book was worthy of a small press.
I decided to write more of my book and try to grow my platform before trying agents again.
I was almost ready. I could feel it.
Deep down, you'll know when the time is right AKA OMG I did it!
I spent two more years working on my manuscript. I took a classes with memoirist Wendy Dale and novelist Ellen Sussman. Wendy helped me understand how to structure a chapter (each one needs a mini-arc!) and Ellen was especially helpful in explaining how to organize and wrangle a project as unwieldy as a book. Both Wendy and Ellen were enthusiastic about what I'd written, which was encouraging.
I joined some online networking groups for women writers and learned a tremendous amount about freelancing. I put my head down and cranked out tons of submissions to connect with potential readers of my book. I published work in more than 20 online magazines, placing essays related to my memoir at The Washington Post and at The Kitchn.  My memoir still wasn't completely written, but I'd worked my ass off, and I knew I was as ready as I'd ever be to query agents. Also, I wasn't 22 anymore.
This time, I queried widely and garnered many positive responses. Within six weeks of starting the process I was considering TWO offers of representation, and ultimately signed with the wonderful Bonnie Solow.
In my next post, I'll share the details of how I organized and strategized during that final, successful query process. But for now, let me sum up what I hope you'll take away from this long, tortured saga:
Believe in yourself — people will tell you to quit. You'll tell yourself to quit. But don't give up.
Never believe that you're too good to be better — I kept taking writing classes even with an MFA because I still had more to learn. Not everyone has the money for master classes, but if you can identify what you need to learn, there are ways to get what you need. The incredible advice I got from Arielle was free because I entered her contest and won. Scholarships, barters, free classes at your local library, writing groups, craft talks on YouTube.  If someone takes time to give you feedback, consider it. If you're getting similar feedback from multiple sources, it may be time to regroup, rewrite, reflect.
When you're ready, it will feel right — we all have different levels of confidence, different levels of anxiety, but I think what was true for me will prove true for most: when you're really ready, you're going to feel pretty calm about looking for an agent. By the time I finally succeeded, I felt certain that I had something to offer. Building my freelance career made all the difference in my confidence. I felt like a pro who was looking for another pro to be my partner, not a nervous hopeful who needed an agent to tell me I was deserving of the opportunity. That doesn't mean there weren't low moments and disappointments during my search — of course there were — but I felt differently about them. Instead of taking a particular agent's rejection as a measure of my worth as a writer, I recognized that person wasn't THE ONE. My agent was still out there. And I found her!
To make sure you catch my next post about structuring your agent search, click the Get Updates button to get an email when I publish a new post, or just check back soon.